As the weather is slowly starting to change, so should your skincare routine! As much as we hate that summer is ending, we're accepting it and preparing for the coming months. Here are a couple of our skincare must-haves for fall and winter!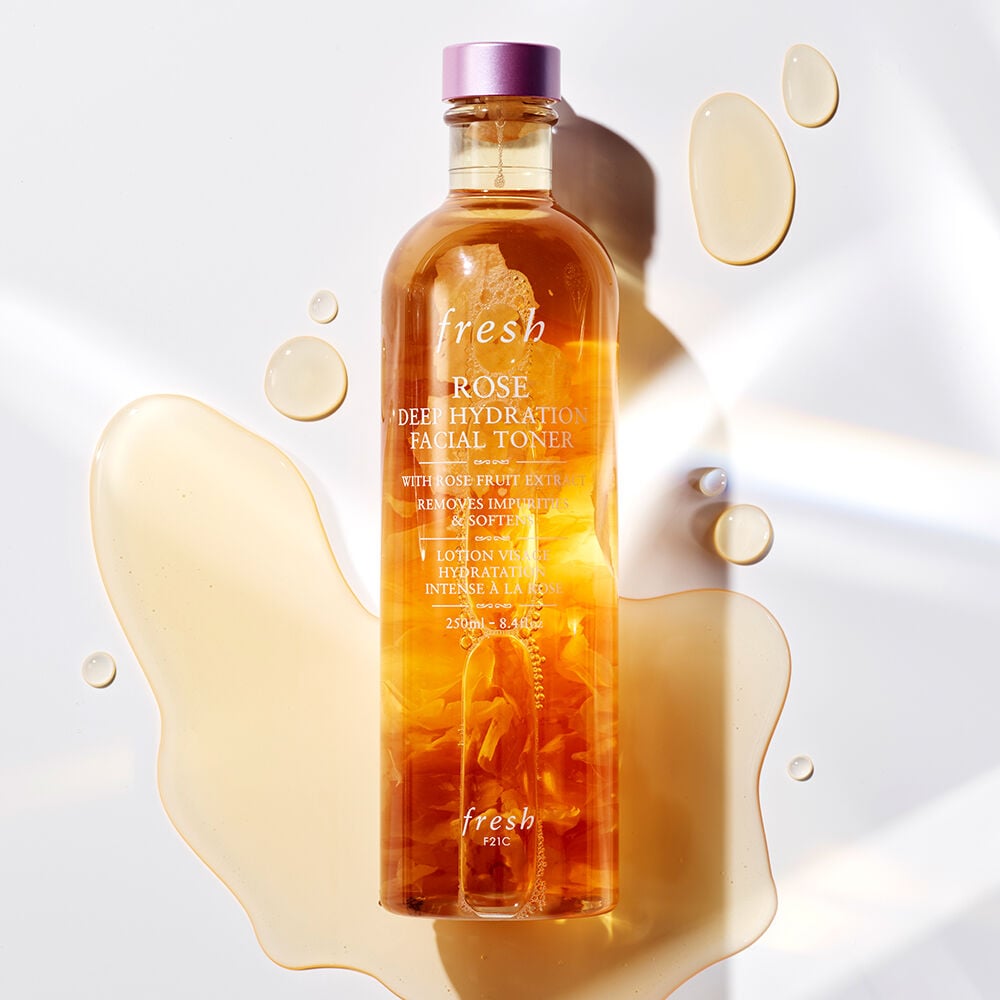 A Good Toner
A lot of our clients ask us "are toners really necessary?" Our answer? YES! No matter what season you're in, we think toners are an absolute must in your skincare routine! Whether you're needing something a little more heavy-duty that includes alcohol, or just something gentle and moisturizing for a little TLC, it is an absolutely necessary step to include.
Our favourite gentle toner for the season is the Fresh Rose Deep Hydration Toner. It's a super light, moisturizing option to remove any leftover grime, oils, dirt, and product off your face at the end of the day. You can also use this in the morning for an extra refresh.
Aqua Peel + Oxygen Facial
With colder weather, usually comes heavier products. A lot of our clients come to us during the colder months complaining about their pores getting clogged. As you're changing up your skincare products to more moisturizing and heavier ones, you also have to make sure you're cleansing your skin properly at night to get rid of the residue. With the sudden change in products, often your skin will take a while to adapt, and that's when pores can get clogged and whiteheads and acne appear.
To make sure you have your skin in check, we recommend coming in for an Aqua Peel + Oxygen Facial! A super popular facial treatment with celebrities, this killer combination does an amazing job at deep cleaning your skin and leaving it looking glowy and moisturized.
Related: 2019 Skin Care Trends That Everyone Loves
Take Shorter Showers
We all want to come inside after a cold day and hop into a hot shower to wash away the stress. But did you know if you shower for too long, water can actually strip the skin of natural lipids and cause your skin to dry out? We love hot showers as much as the next, but it's actually much better for your skin to take shorter lukewarm showers. 5 minutes max!
Also, try to limit your showers to once a day. If you're feeling grimey after the gym, then try to plan your gym times to be in the evening so you can finish your day off with a shower. Or if you have to work out in the morning, try gently wiping down with a wet washcloth instead.
Don't Forget Sunscreen
Just because summer is over, doesn't mean you can just forget about sunscreen! You should be wearing sunscreen every day of the year! Our favourite product that we recommend for everyday wear (and that works great under makeup!) is the ZO Skin Health SPF Primer.
Ready for your skin to be living it's best life? Call or email us now to book an appointment for your next facial or free consultation!
Want to save this blogpost? PIN IT!